Workout of the Week
This one is called…Terrible Tabata!
This week I have a difficult one for you all.
It's a great workout as it doesn't need any equipment – only a timer, which you could use a watch or your phone.
It's a great one to do alone or with a friend, at home or while away.
I have recorded the instructions which you will find below, the video goes for about 4 minutes.
This workout kills me – so have fun with it.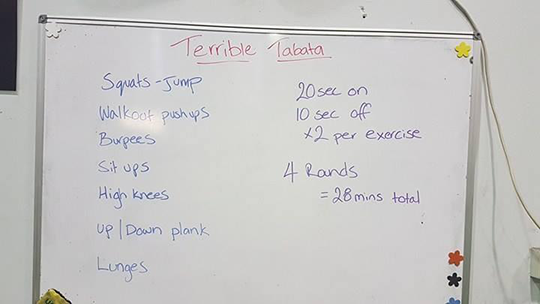 I look forward to hearing how you all go with it.
Court
Back

To Blog