People often ask me…"What do you eat?"
I regularly get the feeling when asked this question, that the person asking doesn't think I'm going to tell them.
They think I'm lying to them, when I start explaining what I eat day-to-day.
But I have no reason to lie!
I don't mind telling people what I eat at all. It's not a secret. I don't have some magic pill, I don't want people to find out about.
The truth is far more boring.
It's just food!!!
I know right, so boring!!! J

Now, what do I eat?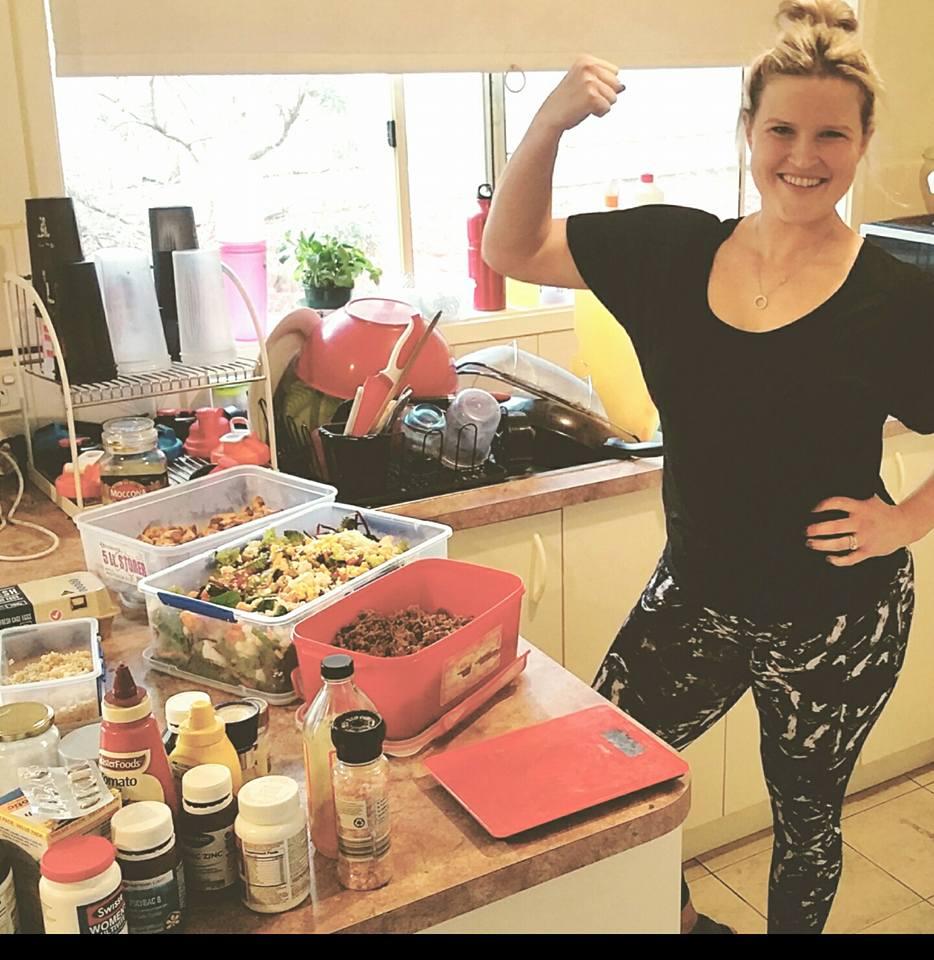 I eat pretty much the same thing most days. Yes, the boredom continues. Haha
I eat 5 times a day – 4 of these being whole food meals and 1 is what I call a liquid meal. Now this is not what you would typically think of, when think of a liquid meal. It is not just a shake.
So let's start with the liquid meal. I make these with – a scoop of good quality whey protein powder, a cup of frozen blueberries, a little water (the less water you put in the thicker it will be), small amount of coconut oil.
These are so easy and so delicious. I will often add some cinnamon, as I'm a little cinnamon obsessed at the moment. I like these thick, so I east them with a spoon – it tricks my brain in the thinking I'm eating dessert J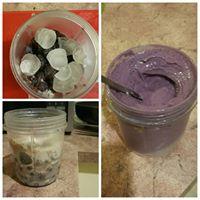 My 4 whole food meals each day are made up of, pretty much the same things. I know, super boring.
Eating the same thing is not something everyone can do. I do only because I'm lazy and I like the food I eat.
I just wanted to put it out there first, that you don't have to eat the same thing. In fact, I would definitely recommend trying out lot of different things when starting out.
My whole food meals consist of the same base – the vegetable/salad I made. I make up a salad and make sure I have at least 15-20 ingredients in there each time.
I throw everything in there that takes my fancy, at the time. Salad mix leaves, carrot, celery, tomato, different colour capsicums, herbs (basil, mint), lime juice, cauliflower, broccoli, fetta cheese, nuts…the list goes on.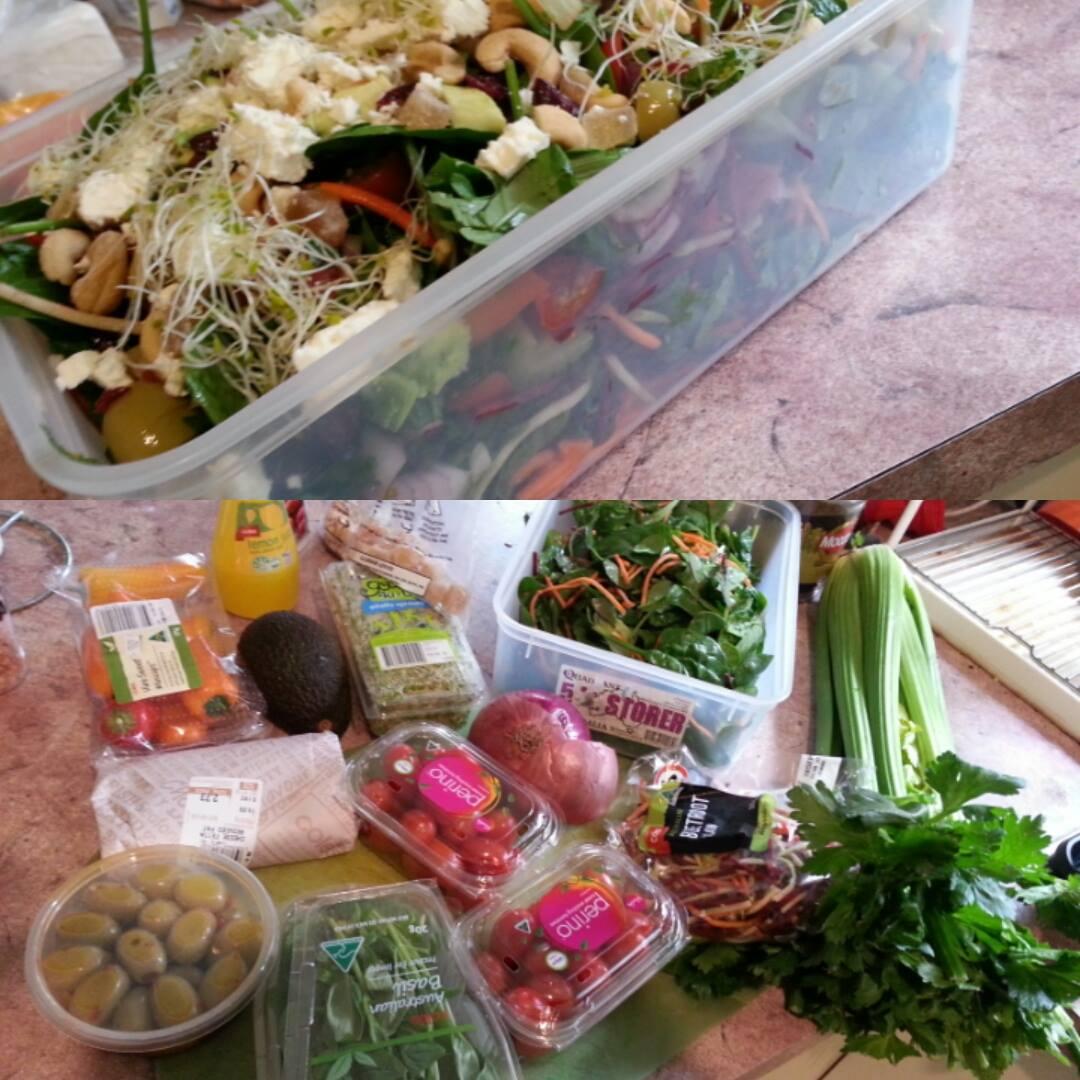 Don't be afraid to add whatever you like to your mix. There are no rules. I often add fruit – grapes, orange, berries.
This is my base as it's so versatile. I most often have it cold and add my warm protein. But sometimes I will cook it in the fry pan with my protein. It really is so versatile.
Now protein. I stick mostly with chicken, beef, and salmon. These are my go too's.
Chicken I buy the fillets and chop them up. I cook it off in my big electric fry pan, adding on some seasoning for taste. The seasoning changes depending on my mood – curry powder, taco seasoning, Moroccan seasoning…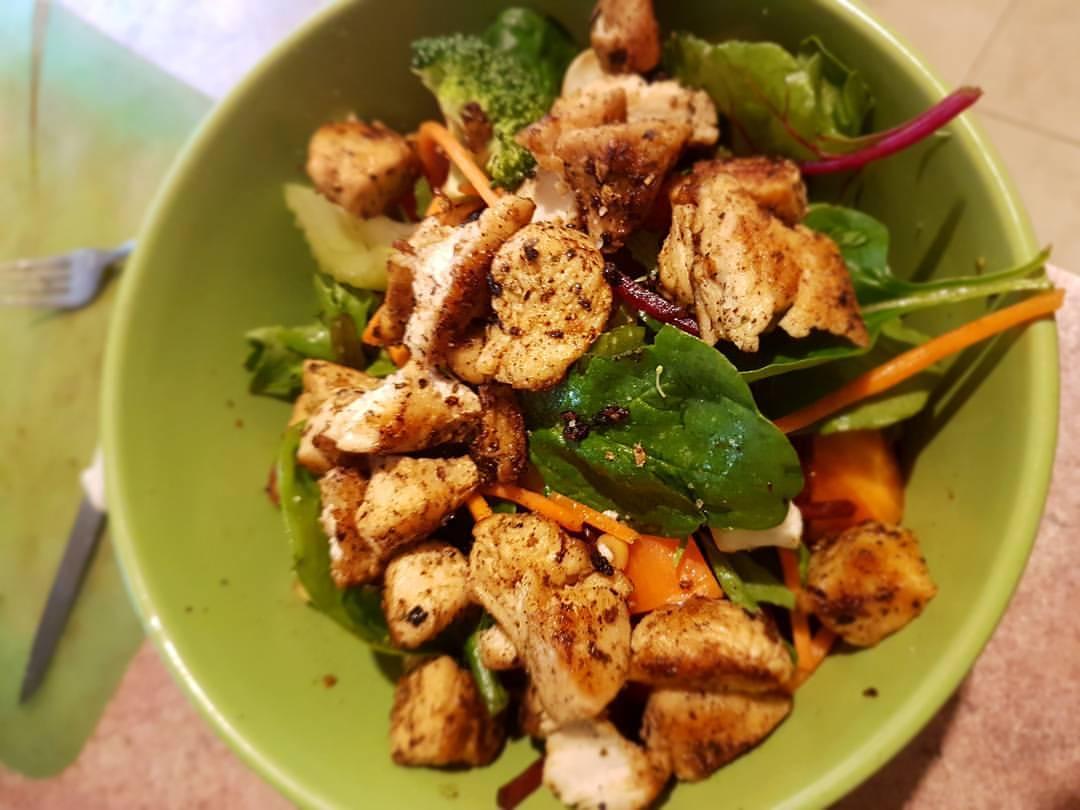 Beef, I use mince beef. I usually buy this from Aldi. They have a 5 star mince at a reasonable price. And when I cook it a add some seasoning for taste, just like the chicken.
Salmon I buy from my local seafood shop. It can be pricey so I don't buy I lot of it. Just enough to get a few serves in a week.
I also add a small amount (about a tsp of flax-oil to all my whole food meals.
Now, the second biggest question I get is – "Does your food really last in the fridge, a whole week?"
The short answer is – No!
I make up my fresh salad/vegetable mix usually twice a week. I don't freeze my protein serve so I usually do these cook ups twice a week too.
This is completely personal preference. Matt and I don't like doing the freeze and put out option, as we forget and then find we don't have any food. Haha
Some people it works great for them.
Same goes for the way we store our food. We prefer to store it in large containers, and portion out the food as we go. Other people I know are big on portioning out their food, when they cook it. Storing it in separate smaller containers.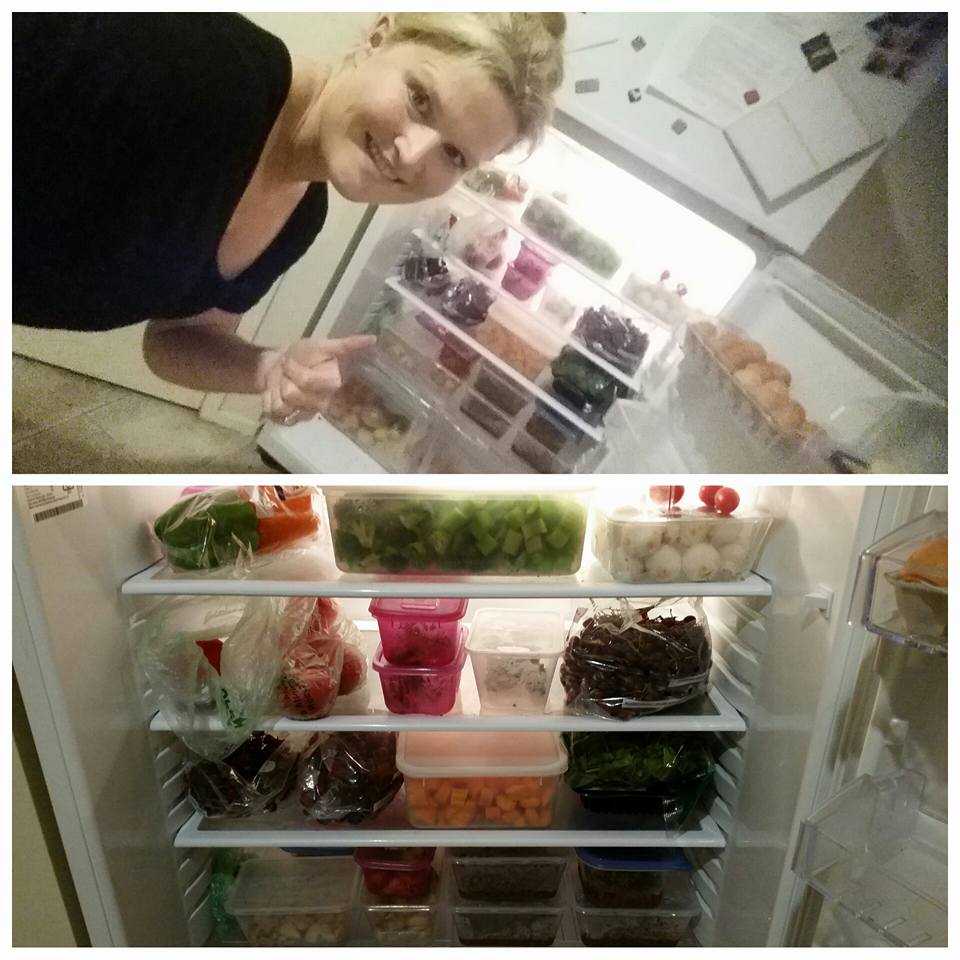 This is all personal preference.

So, now you know what I eat - hope this might help in your meal prep this week J
Happy eating J
Court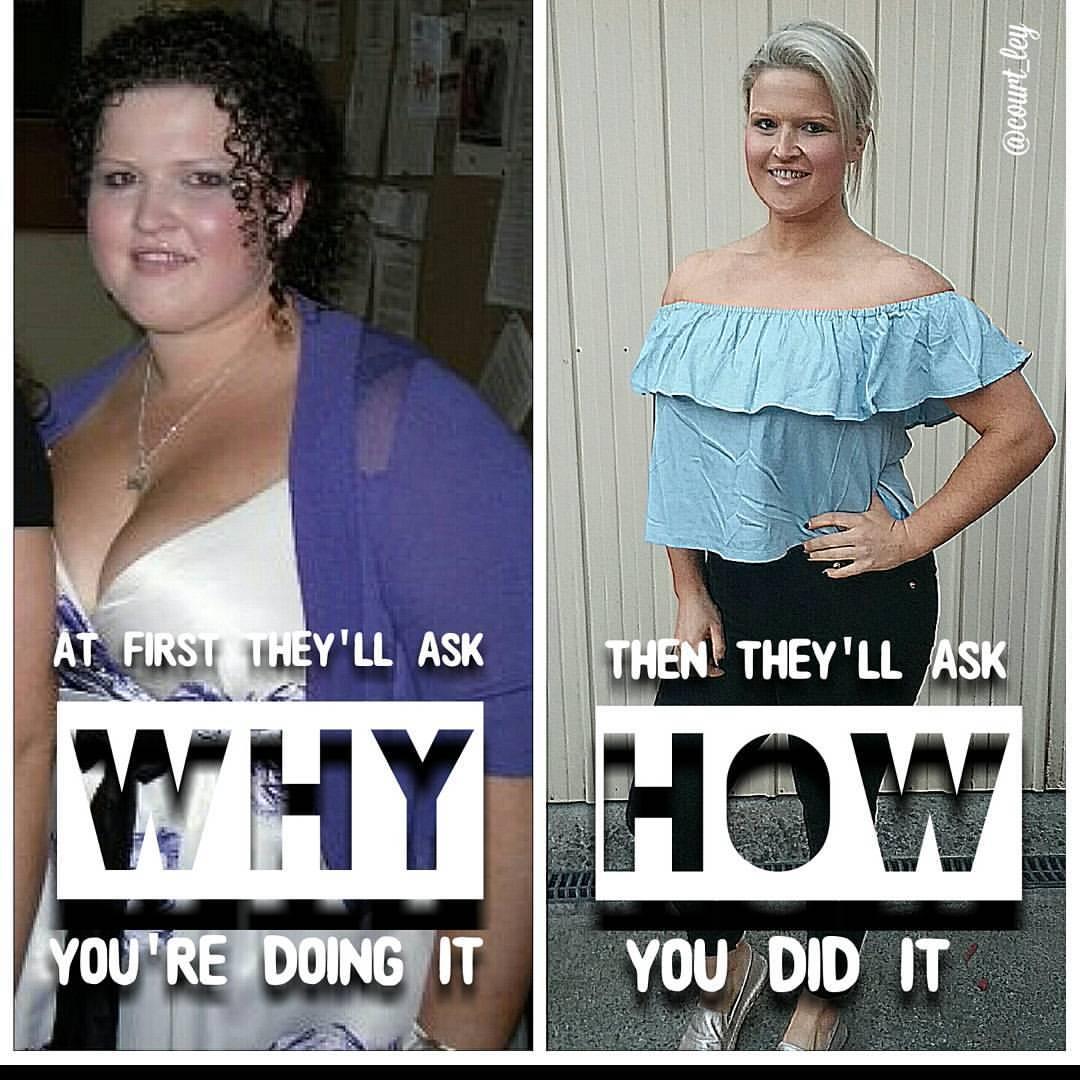 Back

To Blog