This week I thought I'd share a recipe.
Now, I have to start off by saying – I'm no Masterchef!
I don't really enjoy cooking. I love the eating part – haha – but the cooking thing has never been my strong area.
I like to try though, so I often keep an eye out online for inspiration. I recently came across a recipe that included cooking chicken in a slow cooker. I love my slow cooker, it's so easy and cuts down on my food prep time!!!
Here is my Slow Cooked Spicy Chicken…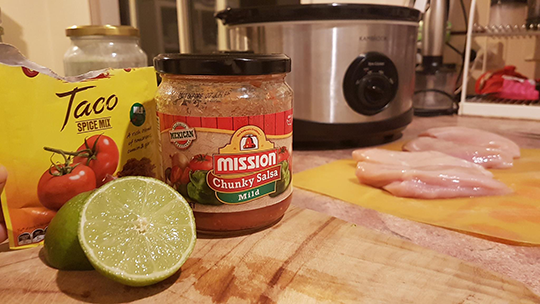 Ingredients
1kg – chicken breast fillets, skinless and boneless

½ packet – taco seasoning

½ Jar – salsa (use your favourite brand)

Juice from 1 lime
Instructions are very simple.
Place the whole chicken breast fillets in to the slow cooker. Sprinkle over the taco seasoning, making sure you sprinkle some on each fillet. Squeeze in the lime juice and pour in the salsa, again making sure you cover each fillet.

Place the lid on the slow cooker and set it on Low for 6-7 hours.

Remove the chicken from the slow cooker and place on a large plate or in a large bowl. Use 2 forks to shred the chicken – it should pull apart easily as it will be nice and tender.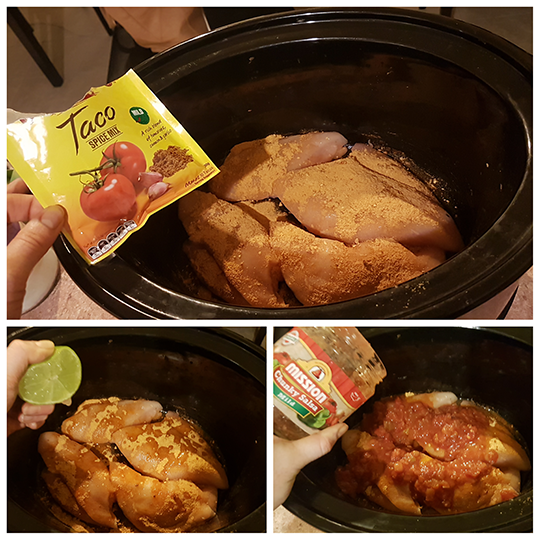 Tip –
If you use a salsa which is more on the chunky side you may want to put in a little water, just to add a little liquid. Alternatively, you could add more lime juice instead of water.
That's it!!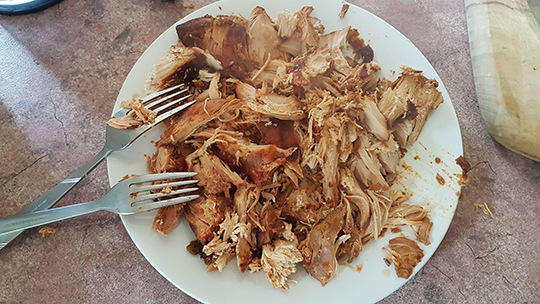 Nice and easy!!
I hope you all enjoy this recipe – and please let me know if you try it out, and how it goes. 😊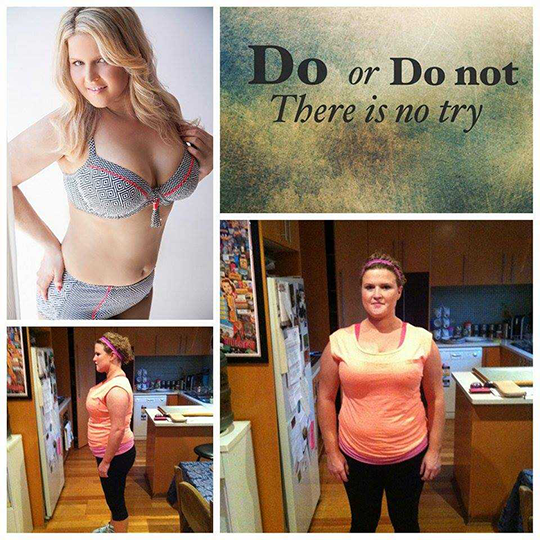 Court
Adopted from Belle of the Kitchen
Back

To Blog