Sugar cravings…
I have struggled with these for a long time.
I have always been a sweets kinda girl. I love sweets. If dessert was dinner I would be so happy with life 😊
Sugar cravings affect me in waves. Some weeks I don't think about it at all, while others I have full blown – get out of my way sugar cravings.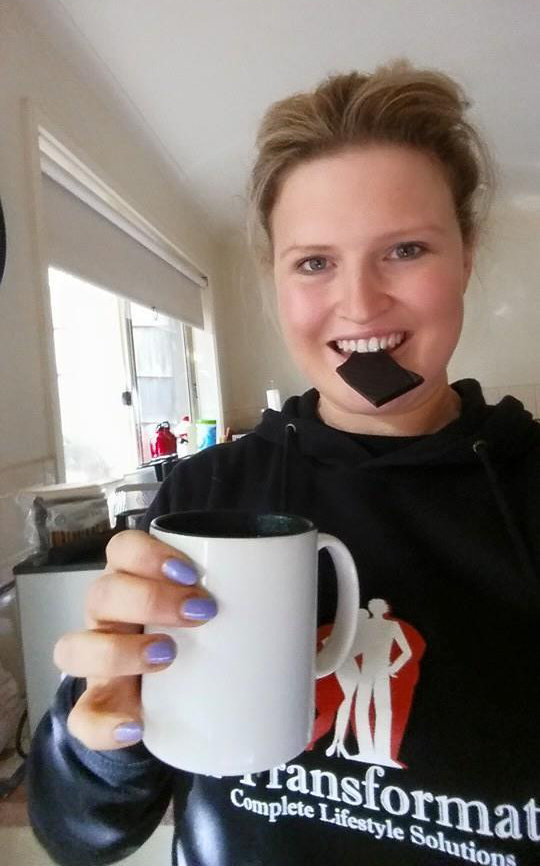 The problem I've always struggled with is how do I deal with these cravings.
I have written about this in the past and I have come up with tips, I've found helpful.
But this week I wanted to share an article I found very helpful. You can find it here
I had recently noticed that my dependence on sugar had increased. Out of nowhere it seemed – but it often works that way. We far too often unconsciously develop bad habits and find by the time we realise it has already taken over.
So, this time I decided to take immediate action. I was starting a new exercise program so thought, great – this is my time to change
Here is the thing…
It took me 6 weeks!
Yep, 6 weeks to even feel like I was slightly on top of this dependence.
6 weeks to feel I could get through multiple days without thinking about sugar, or being so frustrated by my craving for sweet foods.
Honestly during that first 6 weeks of watching my food closer and making sure I was cutting right back on sugar – that first 6 weeks, sugar is all I thought about!
I was cranky, emotional and felt lacking in energy.
Was this all in my head…maybe.
It really doesn't matter. The point is I felt it and I felt it hard. It really hit me how this bad habit of sugar had crept back in to my everyday life.
The last couple of weeks have been different. I said, how I noticed I could get through days without thinking about sugar. Well, in the last couple of weeks I have got through the whole week.
OMG!!! I know. WINNING!!!
I'm so happy.
Now, the important thing I need to emphasise is – I have NOT cut out sugar all together.
Personally, I don't believe this is the best way.
I have 1 treat each week. That may be ice cream, or chocolate, or peanut butter or peanut butter and chocolate…you get the point.
I organise this 1 treat in my head each week. I usually save it for the weekend.
I also ALWAYS not place a limit on what I have and stick to it.
This is sooooooo important.
Limitations are key. Remember the saying 'If you are happy with getting the same results, continue doing the same thing.'
This quote sticks in my head. You must set yourself limits. There is no point giving yourself a treat each week if that treat is going to be 2 litres of ice cream and a block of chocolate.
You need to be realistic here. I had to have that hard conversation with myself as well.
So remember if you are struggling with this – you are not alone!
This is not something that can be changed in the blink of an eye. It is going to take weeks of trying to see results – BUT I can promise you that once you start feel results, once you start to feel the days get easier, that you don't feel the craving for a few days…it gets so much easier.
You will start to feel proud of yourself. I do right now.
I feel proud of myself for hanging in there and now feeling the pay off.
So, what happens?
I want to push harder. I want to keep it up.
It has become less of a chore and more of a WANT.
So, if you are struggling with sugar dependence or cravings. Read the article I linked to above. Think about my story you just read.
You can turn this around!!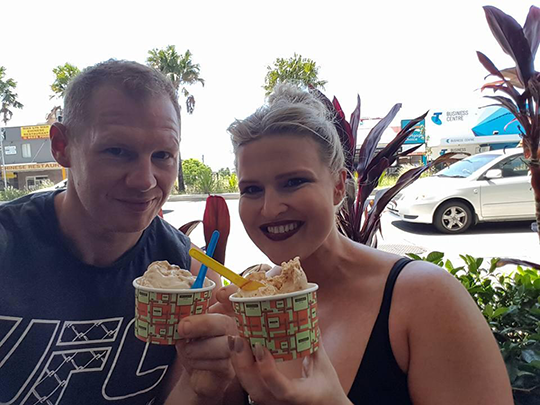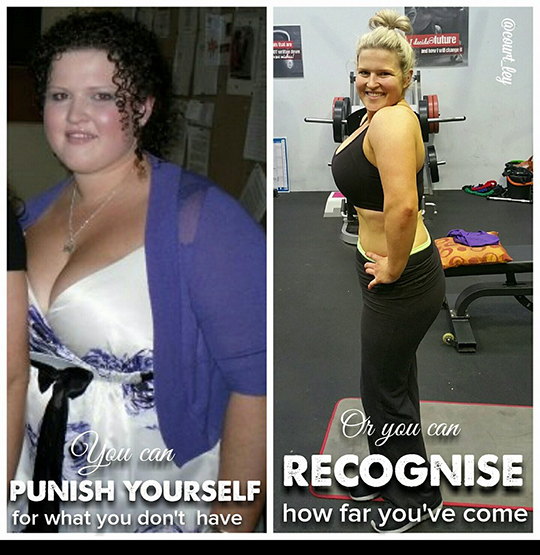 Court

Back

To Blog