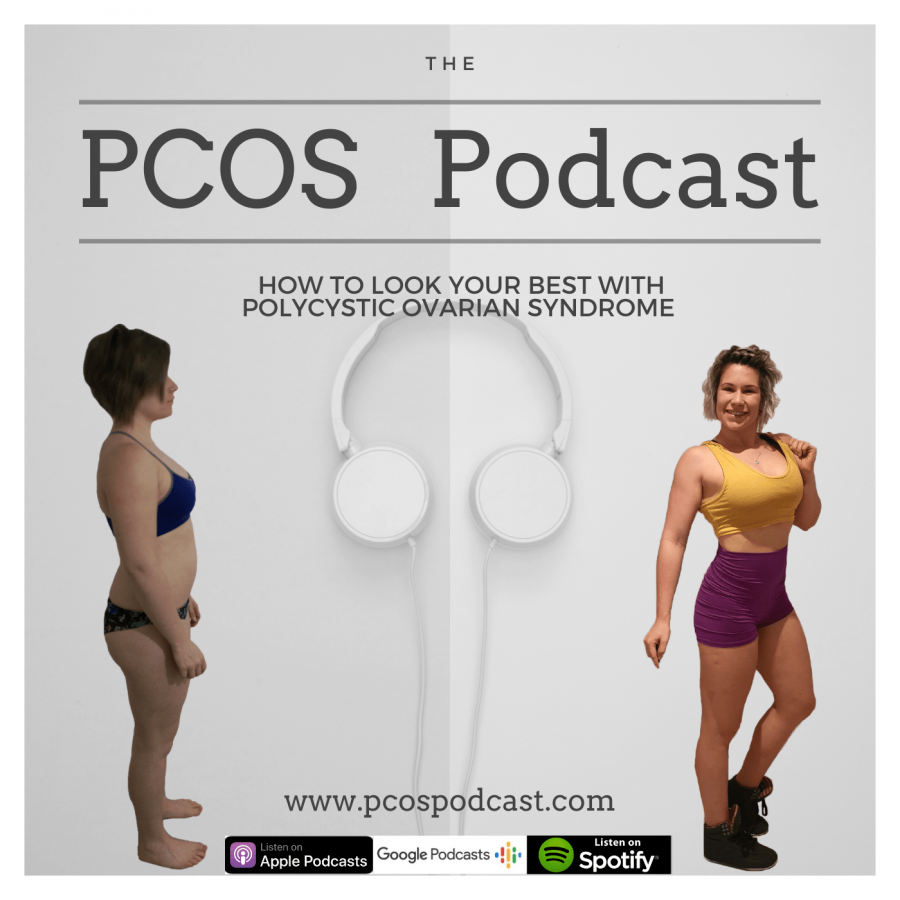 The ultimate cooking resource from a PCOS expert is here & you can get your hands on it to put an end to your struggles.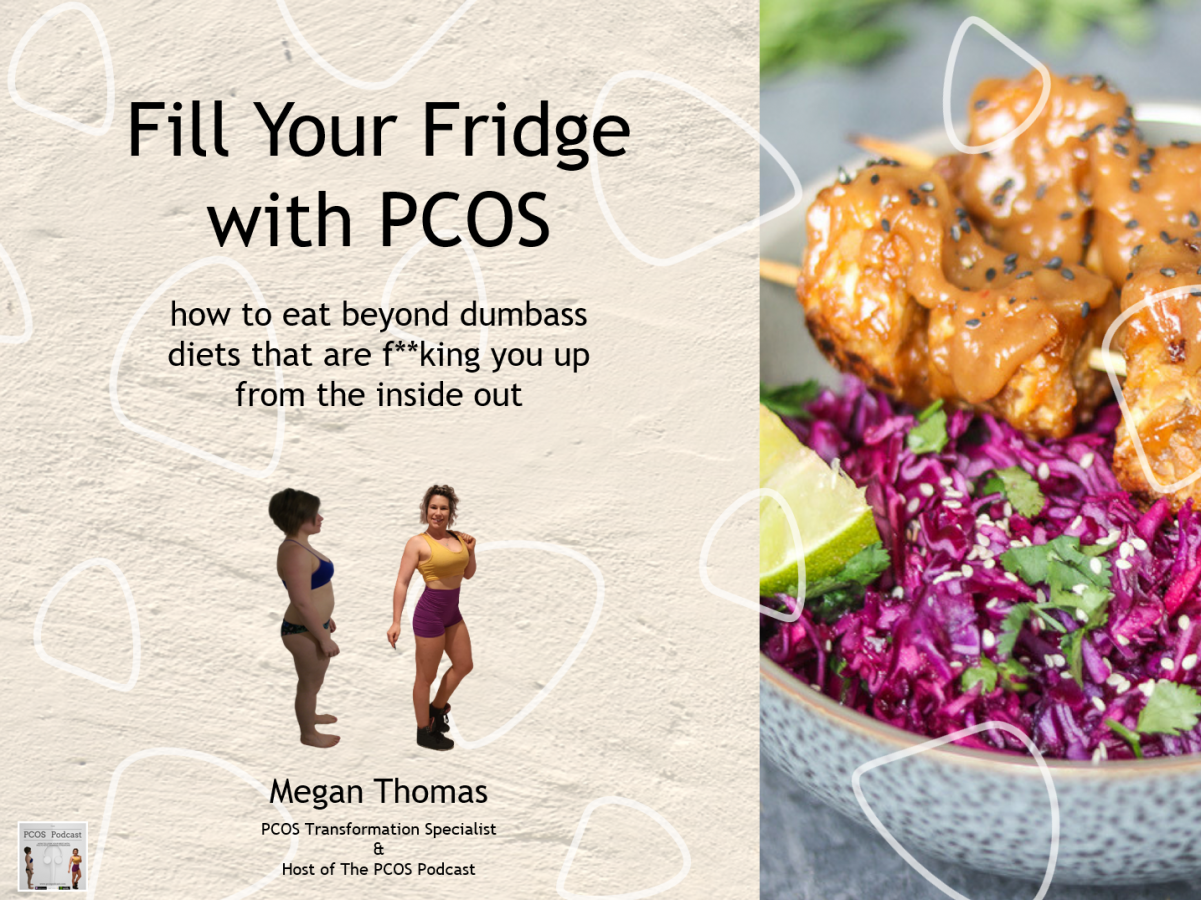 If you're searching for a way to look your best & ditch PCOS without needing to diet yourself stupid, you've come to the right place.
Do you want to know how to eat for your condition?
Do you want to be in control of your own meal plan & change it up frequently?
Are you wondering how to build the habit of meal prep?
Have you wondered what else you can do around the house to help you succeed?
Do you want to know what foods help you lose the weight you couldn't shift with regular dieting?
There's no going back to lose the same weight you lose each year with unsustainable eating.
This resource is going to teach you how to do things the right way & give you the knowledge you're missing to conquer PCOS & weight loss for good.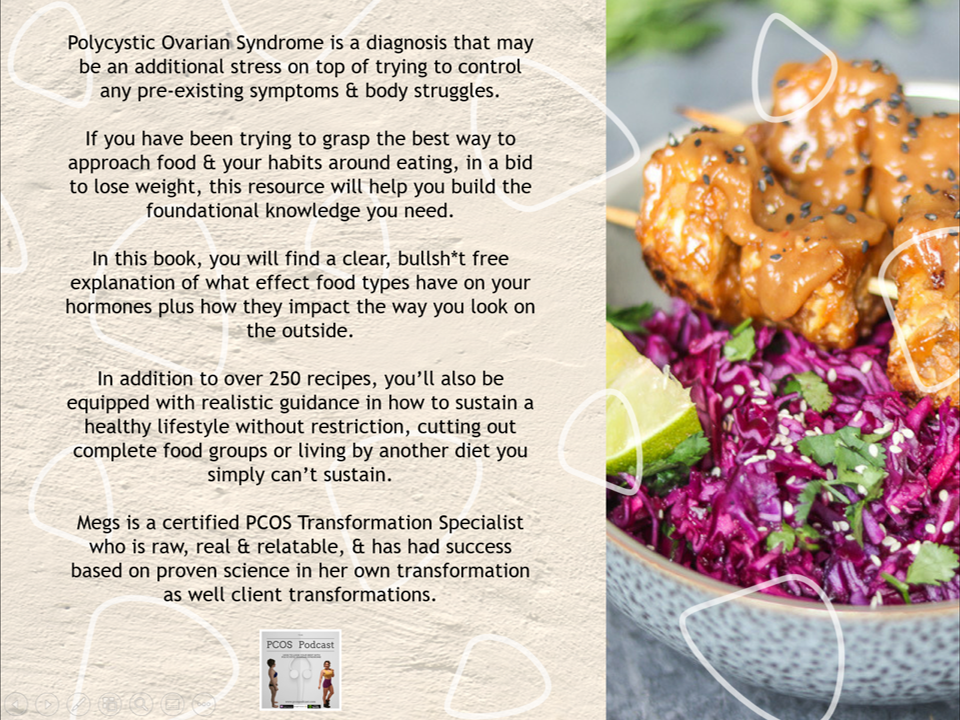 When I was younger & sicker with my PCOS, I dreamt of knowing how to eat. This is a gift to the old me I know you can benefit from too!

I wanted to lose weight of course, but I had this 'complicated condition' & had tried so many diets that had me eating boring food & I was always so god damned hungry!
Side note: I couldn't lose weight or if I did, it didn't last long.

All it did was make me second guess every food I ate even if it was fruit & vegetables, low calorie, fat or sugar free. Truthfully, I was becoming scared to eat at all even though intermittent fasting didn't work either!

Writing this book is bringing my old dream come true & now it's all yours so you don't make the same mistakes that I did.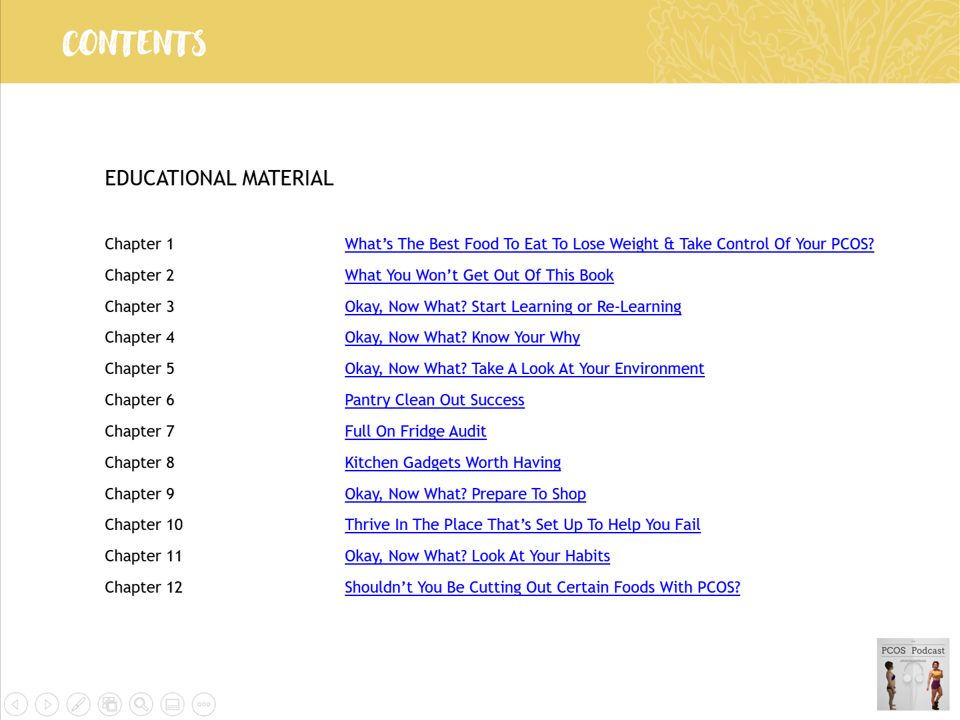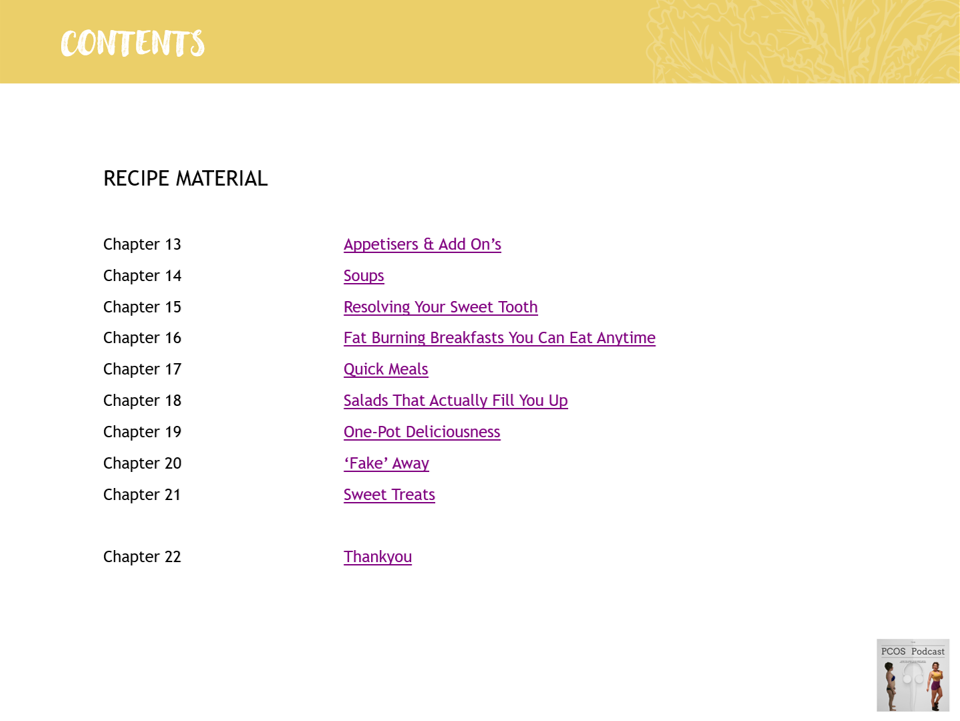 One look on your Facebook or Instagram feeds & you'd think that weight loss should be easy.
Throw a chronic hormonal condition on top of that & you're in struggle town trying to fit into your favourite pair of jeans wondering what you can eat that won't make you fatter, sicker or worse, BOTH.

Eating for fat loss & Polycystic Ovarian Syndrome doesn't need to be complicated.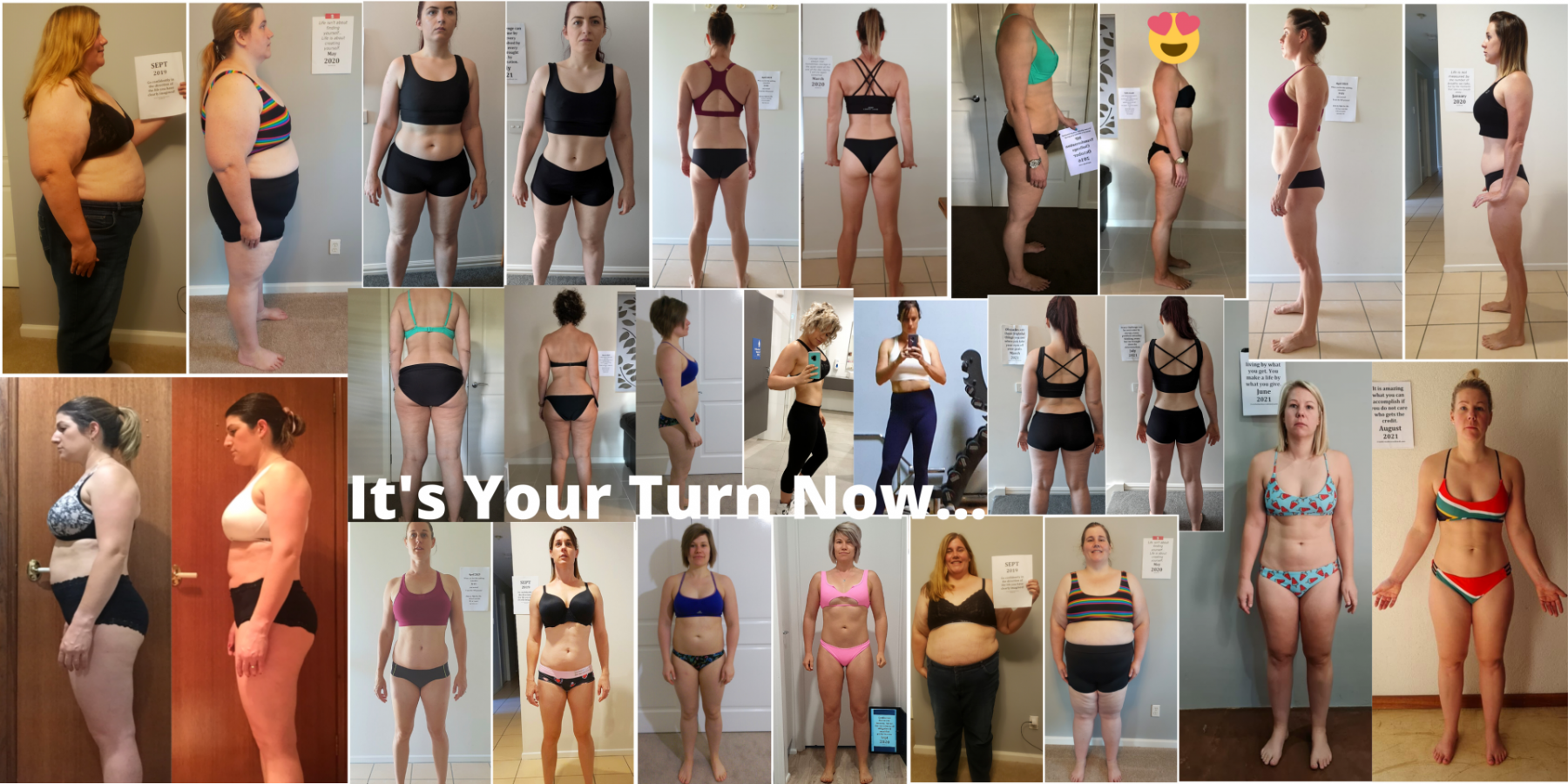 Beyond the amazing recipes, because let's face it, they don't teach you much more than what to eat. I've complimented it with the real information on food I actually needed to help myself & have successfully implemented with my clients. This resource teaches you HOW to eat and I am confident it will help you too.


Price $69AUD
Sept PCOS Awareness Month SPECIAL PRICE $54.00